By Dr. Laura Kearney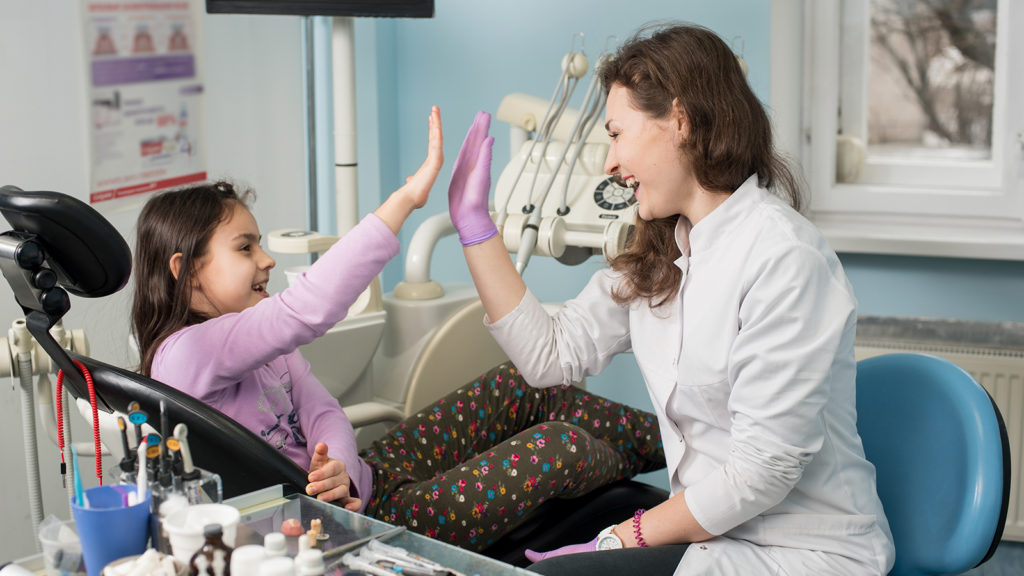 Children's Teeth and the Transition from Primary to Permanent Teeth
The transition from primary teeth to permanent teeth in your child's mouth is an exciting and monumental time. Not only does your child get a visit from the tooth fairy but they are also gaining their new permanent teeth. During this six year period, children will most likely have a mix of both primary and permanent teeth in their mouth at the same time. Primary teeth are also known as baby teeth.
When do children's teeth begin changing? Children's mouths and teeth typically begin changing around the age of 6.The transition to permanent(adult) teeth usually last until around age 12. This is not an exact range as it will be different for every child.
Because of these rapid changes of losing baby teeth with permanent teeth coming in, your child's mouth and smile may look uneven with gaps or spaces. This is a natural transition that happens for every child. Dr. Laura Kearney can evaluate your child and determine if gaps, spaces, and crowded teeth need the attention of an orthodontist or are part of the normal process. Dr. Laura Kearney has 20+ years experience working with patients of all ages from babies to the elderly. Contact us today to learn more or to set up an appointment.
Relevant Blog Posts
If you enjoyed reading this post, check out some of Dr. Laura Kearney's other relevant blog posts:
Learn more about caring for children's teeth in our blog post dedicated to this topic. Dr. Laura Kearney discusses a wide variety of questions parents may have about children and baby teeth care including brushing and flossing tips, fluoride usage, food and drink choices, and recommended dental checkups and cleanings.
Is your child afraid of the dentist? Learn more about dental phobia and tactics to use to ease your child's fear of the dentist.