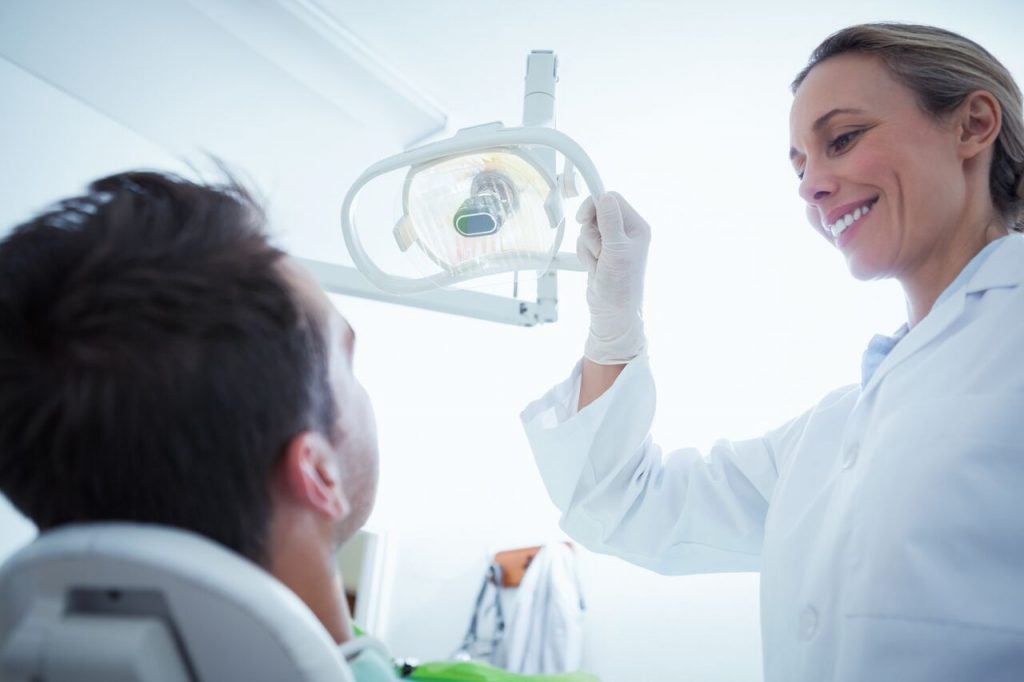 By Dr. Laura Kearney
What is teeth whitening?
Tooth whitening is one of the most popular cosmetic dentistry treatments requested by patients. Tooth whitening is a bleaching process that lightens the discolorations of tooth enamel and dentin. Common tooth whitening services include a mild solution in a custom fitted mouth tray that is worn over your teeth. The active ingredient in the gel solution, enters the enamel and dentin, and bleaches the discolored areas. The improvement of tooth coloration is determined by how severely the teeth are stained and the cause of why your teeth are stained.
Is teeth whitening safe?
Yes! Teeth whitening is a process that has been performed by dentists for many years. Clinical research studies have shown that using solutions containing the ingredients of carbamide peroxide or hydrogen peroxide is safe for your teeth and gums. These two ingredients have also been used as a treatment to your gums and other oral soft tissues. You should get your teeth professionally whitened by your dentist. Take-home teeth whitening solutions bought at a store will not be as effective as the treatments a dentist would be able to provide and might not be safe.
View more teeth whitening frequently asked questions.
The cosmetic dentistry teeth whitening solutions and procedures that we offer at Dr. Laura Kearney are convenient, fast, long lasting, low sensitivity, proven to be safe and effective, and are performed by trained dental professionals.